How many sides has a coin? When we toss a coin we call "heads" or "tails" because we assume that a coin just has the two sides. On the toss of a coin we are divided into winners and losers. The winners are able to claim that they won fairly (even though only by chance) and the losers have to suck it up. There are two sides now and both know whether they are on the side with greater chance or lesser chance. The losers' last chance is to overturn privilege – and the odds are always stacked against them.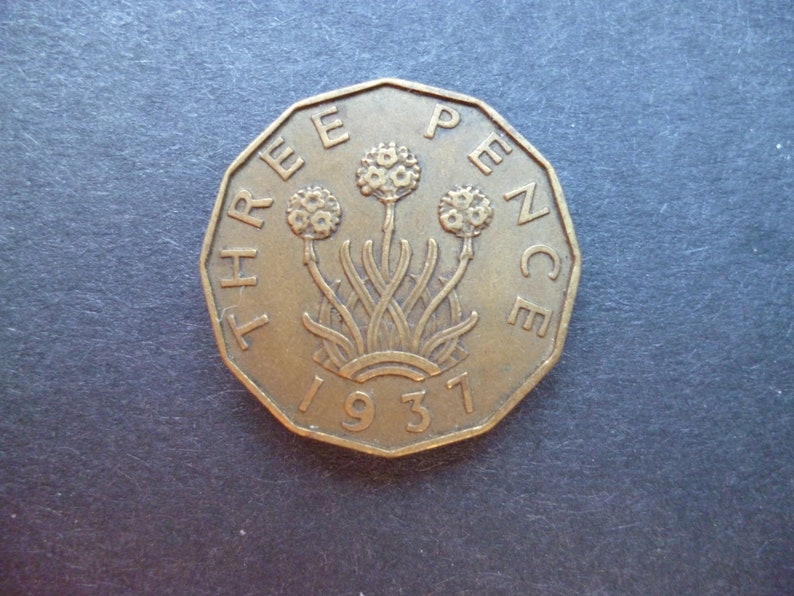 But there aren't just two sides to a coin. There is another smaller side which nobody calls because it so disproportionately small that the chance of it landing on its edge are virtually zero. But then, who hasn't spent time standing coins on their edge, and who of us of a certain age hasn't enjoyed making the old thrupenny bit take its stand on one of its twelve sides (as opposed to its two large sides).
Just imagine twelve sides. That is precisely what our scriptures imagine – with the twelve tribes of the twelve sons of Jacob finding and founding society in the land they were caused to occupy. The early church shared that imagination, counting twelve apostles and replenishing that number when one fell out. The thrupenny bit represents a design to facilitate concelebration, conversation and dialogue – remembering that there are rarely only two sides to any question and that to resolve conflict many sides have to be considered. Sitting round a circular table is to adopt this design. Each person has their point of view, their side, in a facilitative process which intends to iron out the abuses of positional power.
Pope Francis, in Fratelli Tutti (2020), suggests the image of the polyhedron as the shape of better things to come. Promoting a "culture of encounter" he writes:
"The image of the polyhedron can represent a society where differences coexist, complementing, enriching and reciprocally illuminating one another, even amid disagreements and reservations. Each of us can learn something from others. No one is useless and no one is expendable. This also means finding ways to include those on the peripheries of life. For they have another way of looking at things; they see aspects of reality that are invisible to the centres of power where weighty decisions are made."

Fratelli Tutti 2020
Colum McCann underlines how tricky it is to get beyond binary thinking about winners and losers and right and wrong in his novel Apeirogon. The title is a mathematical term for an object of an "observably infinite number of sides" – a shape that reflects that conflict can never be reduced to simple opposed positions. Apeirogon is based on the real life friendship between Rami Elhanan and Bassam Aramin, two fathers (one Israeli, the other Palestinian) united in their grief for their daughters – both killed in conflict. They both join the Parents Circle Families Forum – a group of people similarly bereaved who unite in their sorrow to press for a peaceful resolution to the conflict.
Apeirogon: a shape with a countably infinite number of sides. Countably infinite being the simplest form of infinity. Beginning from zero, one can use natural numbers to count on and on and even though the counting will take forever one can still get to any point in the universe in a finite amount of time

from The Apeirogon
And there's another shape – the circle. The shape of things to come if ever we come to the time of resolution – when there are no sides to join or oppose, when the corners we tend to cling to are rounded off by our encounter with the various truths of any situation. The earth is well rounded as if prepared for peace making.